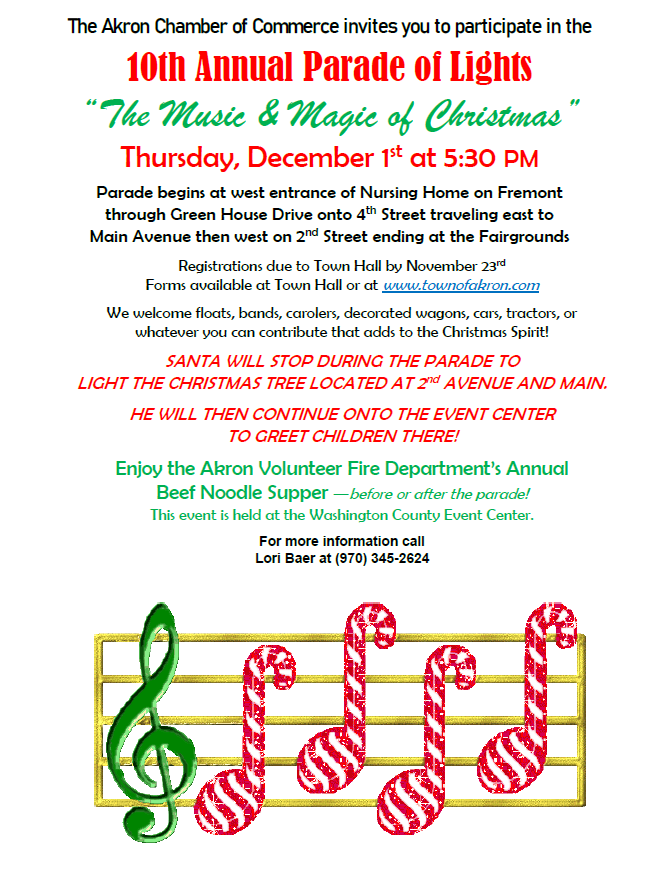 10th Annual Parade of Lights: "The Music & Magic of Christmas" 
The parade will be Thursday, December 1, starting at 5:30 pm. The parade begins at the west entrance of the Nursing Home on Fremont through Green House Drive onto 4th Street traveling east to Main Avenue then west on 2nd Street ending at the Fairgrounds. 
NEW THIS YEAR: Santa will stop during the parade to light the Christmas Tree located at 2nd Avenue and Main.  He will then continue onto the event center to greet the children at the Akron Volunteer Fire Departments Beef Noodle Supper!
If you are interested in participating in our parade, please complete the attached entry form and return it to Lori Baer at Town Hall.  For more details please refer to our 2022 Christmas Parade Flyer.